Late night Izakaya, Tomi Väisänen
Version Control for Design Teams
Alienbrain provides version control for art and design teams.
It combines everything studios need to securely store, version, manage, and share any kind of file, with an intuitive user interface that lets creatives work visually.
Download Free Trial
What is Version Control?
What is Alienbrain?

Have you ever lost a file, or wasted time looking for the right version of a file? Have you accidentally used the wrong version of a file, or overwritten somebody else's work? Alienbrain is a version control tool built to solve these problems. Created with artists and designers in mind, Alienbrain handles the file management so that you don't have to.
Secure Storage
Never Lose a File
Alienbrain keeps a version history of all your project's assets so artists can be sure that they're always working on the correct version.

The result: everyone knows where important files are, and who is working on them. Files are never accidentally deleted or overwritten, and everything can be managed from a single, central location.
Made for Art
Made for Artists
The intuitive user interfaces and unique workflows of Alienbrain are designed especially for artists.

Most version control systems are built to handle source code, and work best with lots of small text files. Alienbrain was designed from the ground up for large teams to work together on the massive digital art files required for next-generation productions.
Work as a Team
Work Smarter
Alienbrain is ideal for collaborative workflow, allowing team members to see when files are in use, who's using them, and when they've been updated.

Incorporating built-in image markup layers, a messaging and workflow system, and progress reporting, Alienbrain allow managers to assign tasks, review content, and approve changes - or not!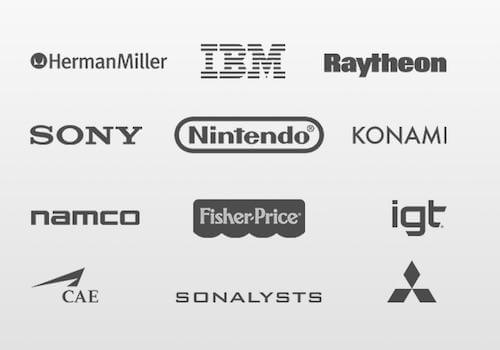 Version Control for Binary Files
Engineered from the ground up to help creatives work more efficiently, Alienbrain is a widely used version control solution for game development, animation, visual effects, architecture, automotive design, and manufacturing projects.

Its combination of visual workflows and integrations with popular creatiive tools make it the ideal solution for your next game, film, or design project.
Integrated into Artist and Developer Creation Tools
Alienbrain includes plug-ins for leading 3D and 2D art tools so artists can use the great features of Alienbrain without leaving their favourite applications.
Using other tools? That's fine - Alienbrain works alongside any creation tool and with any file type. The integrations listed above simply take that to the next level.